2018-04-23: New Gallery Added: Members Gift
Shanda is grateful for ALL her Members just so you guys know! This is a little set Shanda did for Member Free Spirit who sent her this pretty little lingerie set Shanda is wearing for you ALL! Thanks Free xoxo! Gifts are more then appreciated they become Shanda's favorite and cherished things kept forever and not sold to anyone!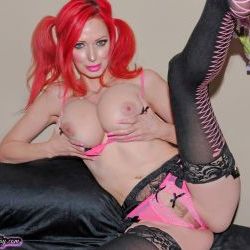 2018-04-23: New Gallery Added: Elvira Cosplayer
Hey guys here is PAST set from the vault. Sexy Cosplayer Elvira gets naked for you! This is not a horror set to scare you its for your hard cock to enjoy! This set is located in the Fetish Album.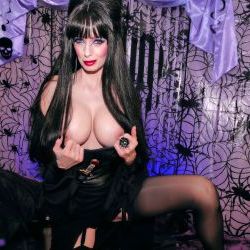 2018-04-03: Jenna Foxx is now Live for you!


www.FoxxedUp.com is now live for your viewing pleasure! Exotic babe Jenna Foxx has joined the VNA and you get all her content free as a VNA member! Her camshows are on Sundays so be sure and check out her shows. Read her bio here! Click the thumb to go directly to her site, your VNA user/pass will work there also! We now have over 1 million photos and 17,500 videos between us!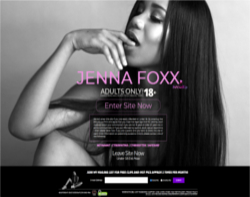 2018-02-08: New Video Added: Happy Endings Pussy Treatment
Hey guys welcome to another video from the Happy Endings series. This time maybe some role playing... new staff. It always such a pleasure to make all the customers happy here and very relaxed. If your in need of a phone call and a friendly voice on the other end or you need a personal touch massage a deep inside treatment then you have found the right place. Check out this awesome video and make sure you watch till the end for some funny stuff too!
Enjoy Members this video is located in the Sex Video Collection it is a bit longer then usual so expect a bit of a download.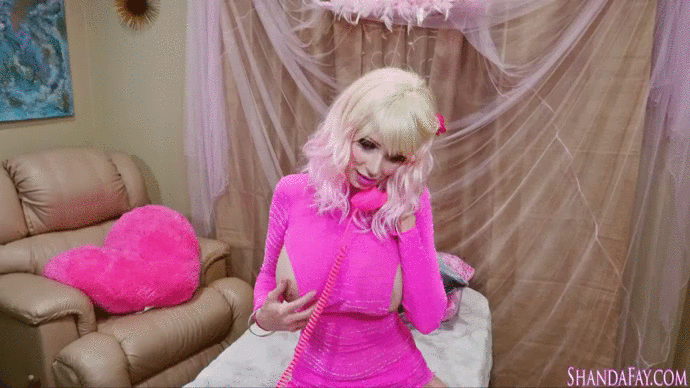 2018-01-25: New Video Added: Your Invited to Shanda's Picnic
Shanda invites you to her pussy picnic out on the prairies. She wishes your big cock was there instead of her fingers. Watch her stuff her hole and get wet outside, who knows maybe some is watching...like you!!!
This video is located in the Outdoor Video Collection!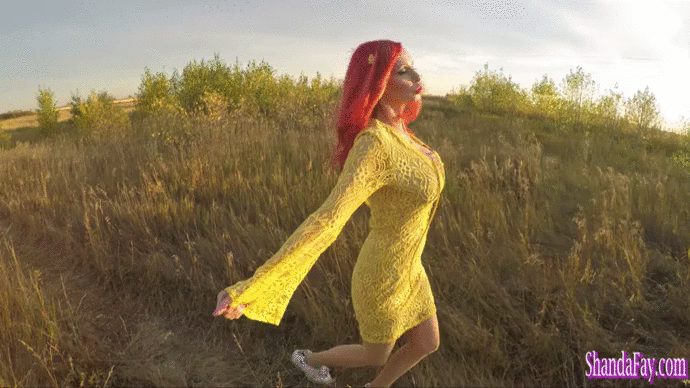 2017-12-27: New Video Added: Christmas Fuck 2017
All of us here at ShandaFay.com wish you the best of the holiday season and a very happy New Year 2018.....here we cum! Shanda wants to make it an even better year with more ShandaFay content and a new fresh look to the site coming in 2018.
Shanda would like to express how thankful she really is for each individual Member that took their hard earned cash and bought a membership to ShandaFay.com...Thank you soo much without your continued support we couldn't do it without you!
Check out this new Christmas video Shanda asked Santa if she could have her holes filled watch the video and see...she is such a dirty horny girl!
Make sure you watch the Behind the scenes also after the cum shot!
This cideo is located in the Sex Video Collection

Happy 2018 horny people!!!

Love always forever Shanda and helpers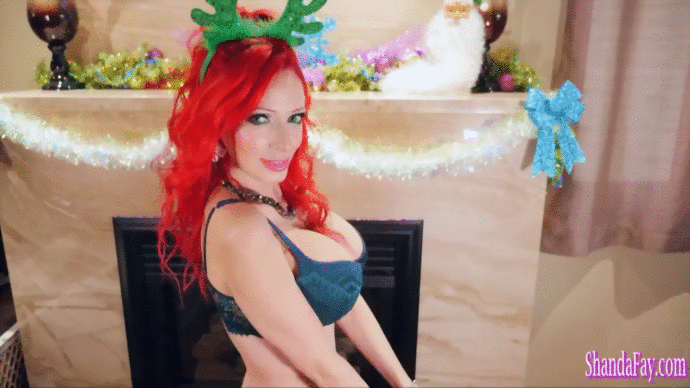 2017-12-22: New Video Added: BatGirl The Porn Series ...Presents Poison Ivy
The long awaited video for The Batgirl Porn Series Poison Ivy is here! Have fun COSPLAY fans with this dirty version of a sexy airbrushed comic book villan. Today Poison Ivy is on good behavior she is feeling a little sweet and horny tonight.  She is craving something do you have what she wants? Can you fill her up with somethng sweet so maybe Poison Ivy will be a little nicer more often and not so deadly! Check out the video Members its a bit longer then usual and watch the Behind the Scenes action too! 
More to come on Posion Ivy in 2018 and the Batgirl Porn Series.
This video is located in the Blowjobs Handjobs Video Collection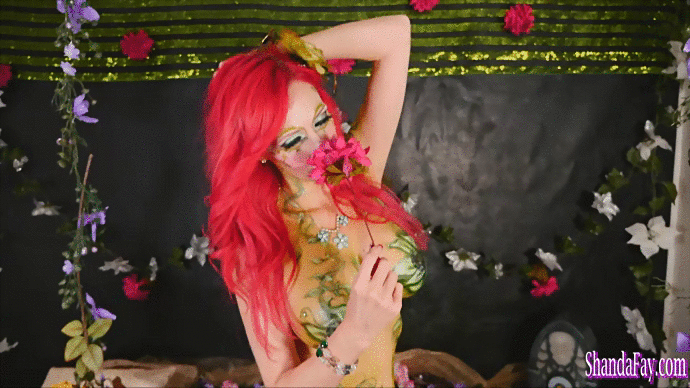 2017-11-17: New Gallery Added: Poison Ivy Cosplay
Shanda is continuing her BatGirl series with something a bit different. She has taken the opposite role as a bad girl this time! All airbrushed body paint 2hrs of amazing work from a local artist presenting Poison Ivy porn style...Shanda's view! Enjoy the pics first there is a new video coming also next week. This set is located in the Fetish Album.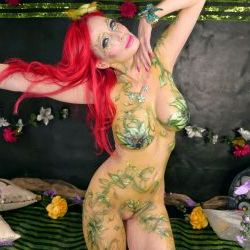 2017-11-09: Feeling Kinky? Kink305 now live!
90 more videos for you VNA members to enjoy! Brand new site www.kink305.com just went live! Featuring all the sexy dirty models in the 305 area code! Oh yeah! Some like it hot! Real hot and kinky! Your user/pass will work directly on this site, or just go to it through the bonus sites page inside this site's member's area! Enjoy!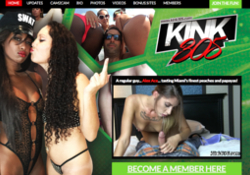 2017-10-01: New Gallery Added: Pics from the Vault....Dirty Romantic
Pics from the vault....Shanda is wearing her fa color of purple lingerie.This set had to be dug up and posted for your dirty minds Members. There is also a blowjob video check in the BJ section.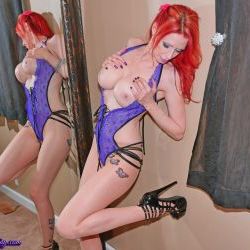 2017-10-01: New Gallery Added: BatGirls Car broke down WTF
Batgirls stuck on the side of the road with her car, it broke down. She needs your assistance! Check out the video shot a while back but here are some pics of Batgirl posing hoping someone would stop. See the video for the hardcore action. More Batgirl the Porn Series is coming soon! This set is in the Fetish Album.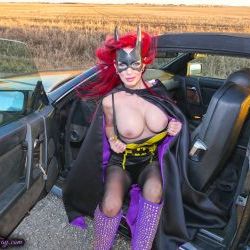 2017-09-30: New Gallery Added: Pics from the Vault BatGirl Comic Expo
Here are some pics from a past expo Batgirl attended and showed off her sexy costume to all those horny cosplayers! Its a public shoot so no nudity in this set sorry guys. A new Batgirl video is coming soon stay tuned! This set is located in the Fetish Album.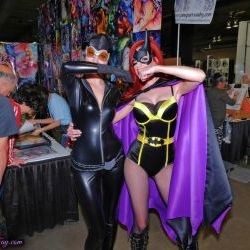 2017-09-18: Cristi Ann Live is up and running for you!


I think we have lost track of how many bonus sites you now get as a VNA member! Maybe you can tell us? lol... Cristi Ann was born Miami, Florida on April 10,1992, a spicy mix of Cuban and Vietnamese; that's why she is so beautiful! She is the bubbly-blonde girl next door with a secret passion for kink! Standing 5' 2" tall with measurements 34D-27-37 (yes, she got that Latin booty!) She burst onto the porn scene in 2015, fresh-faced and down for pretty much anything!!! Check out her site - she has uploaded 48 videos already and more on the way!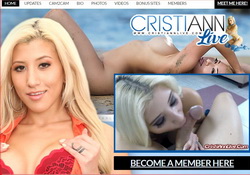 2017-09-07: New Video Added: Hot Rod Deep Throat
Shanda made an appearance at a local carshow in Calgary. Wearing a cute vintage dress she posed with some of the sweetest rides there. But afterwards is when things got really fun. Her dress came off and she wanted a real hot rod deep down her throat. Sucking and licking on that big cock Shanda loves to do but she really likes a hot load in her mouth...do you have some for her too?
Check it out in the Blowjobs Handjobs Video Collection.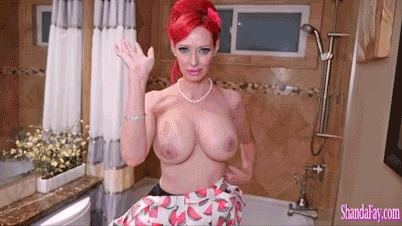 2017-08-29: BlownByRone.com is now Live!
www.BlownByRone.com is now live for you! Check it out, all included in your VNA membership, bringing the total to 36 sites including the live cams and cam archives! Sexy little Samantha has already been in over 250 videos and is decorated with AVN and XBiz nominations! Click on her site to see why! Go through the front door with your VNA user/pass or click through from the bonus sites page in the member's area of this site! Let us know what you think of this new addition! 


2017-08-15: New Video Added: Double Gapping
When a special Member who is lady named MissFreeSpirit sends Shanda gorgeous lingerie she has to do something sexy to show her appreciation. There's something so special about gifts from fans! Watch out this video Shanda is doing some dirty stuff with her toys getting her juicy holes all ready for a big cock to penetrate her. She teases you and shows how she can spread her pussy and ass OPEN WIDE your gonna shoot it big time right in one of those big gapping holes!
Members this video is located in Shanda's Anal Video Collection.
Thank you Free! xo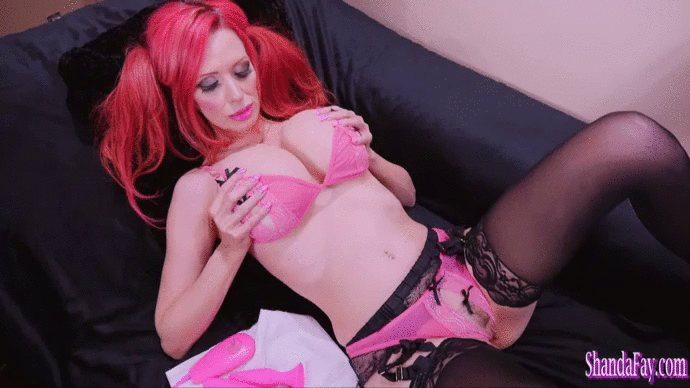 2017-08-08: Presenting RomeMajor.com


Wydesyde Productions in conjunction with VNA is proud to present www.RomeMajor.com our first interracial site, It's now up and running and you get it free with your VNA membership! Just click the thumb from the bonus sites area of any VNA site! Or go through the front door using your VNA user/pass. 95 steamy scenes and 20K photos are waiting for you!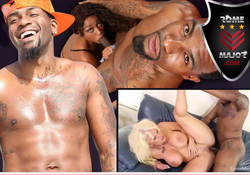 2017-07-25: New Gallery Added: Dodge Challenger
Some sexy pics of Shanda in the paint booth just after this hot rod was painted 24hrs prior. Make sure you watch the video and see what she did to the auto body tech. This set is located in the Outside Album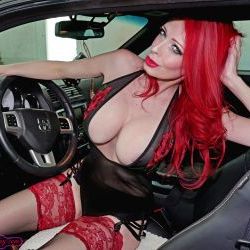 2017-07-09: Nina Kayy now part of the VNA Network!


Effective immediately - curvy blonde bombshell from Serbia NinaKayy.com is part of your VNA package! Always expanding for you! Now over 30 websites! Just go to the "bonus sites" page inside any VNA site and click the site you want to explore. You don't ever have  to re-enter a user/pass ever again!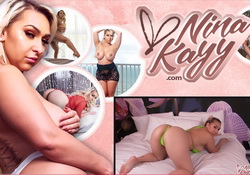 2017-07-06: New Video Added: Perv Shanda 11 inch Strap on OMG
This video is for you strap on lovers only so be warned!!!!
Shanda bought a new friend 11 inches of pure pleasure and its ready for your ass.
You know Shanda Fay is the best girl to strap one on for you and tease you.
So don't be shy she does it completely different then anyone else. This is not a punishment its an extraordinary way that a man can be sexually aroused and try new things you won't believe how much harder you can cum. As you enjoy yourself watching this video she wants you to relax and just open up to her.  Shanda will make your fantasy become reality...so bend over and let Shanda stretch your ass!
This video is seperated in the Pegging Video Collection.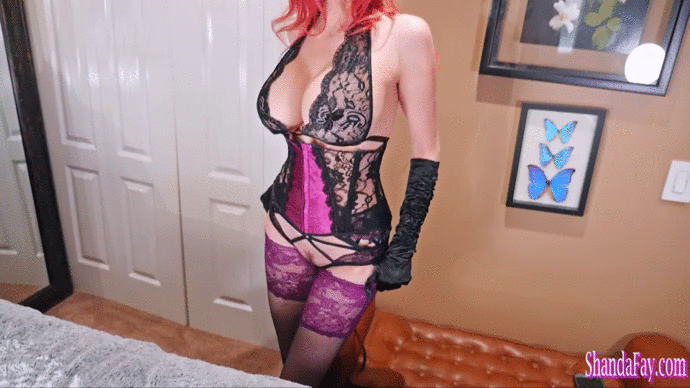 2017-06-05: New Video Added: Vacation Quickies
Here is some footage shot in Osoyoos. Shanda is doing some naughty things for you outdoors she is just waiting to get caught sucking cock and flashing her boobs! Members stayed tuned for some candid video of Shanda just being herself and doing what she loves to do while on vacation! This video is located in the Outdoor Adventure Video Collection.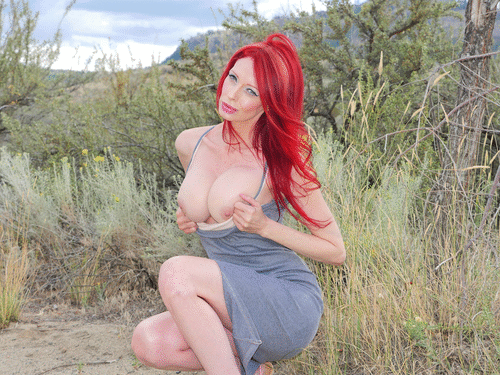 2017-05-09: New Video Added: Dodge Challenger Blowjob
Spring is finally here and so are the short skirts, bikinis and hot rods! There is a special hot rod that just has a fresh paint job on it and Shanda was asked to cum and clean it! When she arrives in her sexy work clothes guess what there is no work to be done on the car but there is special work needed on a hard cock near by. Shanda has the perfect mouth skills for this job...go watch her make him feel so amazing he can't hold back yelling as he cums all over her long sexy tongue. Make sure you watch the behind the scenes after for a little extra!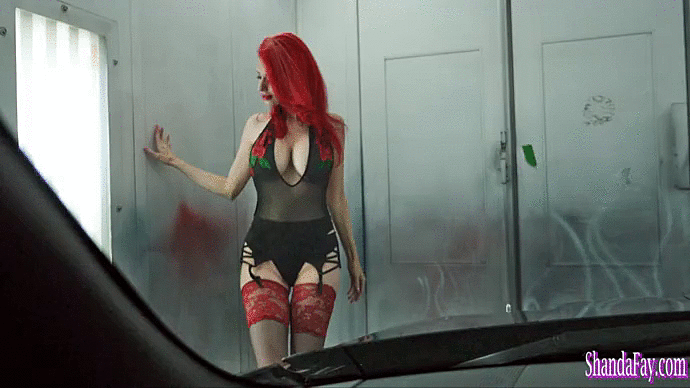 2017-05-02: Fucked Feet


You now get www.fuckedfeet.com as part of your VNA membership! If you like pretty girls with oiled up feet giving footjobs then visit this site right away! Another 60 amazing videos for you to enjoy! The site accessible via the bonus sites section in the members area, or just login to it via the front door using your VNA user/pass! A brand new forum for this site on the members board too! Let us know what you think!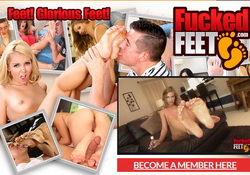 2017-04-02: Another Bonus Site ALL ANAL
NEW MEMBERSHIP BENEFIT -  Our 33rd site is a doozy! Made 100 percent  by an amateur dude who loves to fuck some of the hottest girls in porn AND some of the newest girls in porn who haven't even tried anal before. It's got fresh exclusive anal footage that you are gonna LOVE.   How do you get this site?  Just log in with your membership here. Your username and password will work on this new site too! Or just jump in from the bonus sites page! This site is a specialty site all about one thing only! It's well shot, well lit and well edited! Enjoy! Would love to hear your comments about it on the member's forum!  76 Brand new videos for you! If you like anal... we got you covered. Prepare to be piledrived! Now 33 sites and live shows 365 days a year! The best community in porn is only getting better...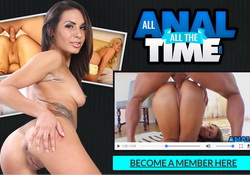 2017-03-26: New Video Added: LipsDick
Do you ever fantasize about Shandas lips wrapped around your cock?  She bought 3 pretty different colored lipsticks to try out on your cock  in this POV video. Shanda wants you to drop a hot load of cum in her mouth shes hungry for some cum! Cum colored lipsdick is the best for her lips she decided.  Thank you Member for the special request Shanda hopes you enjoy it. Check out the bloopers after also.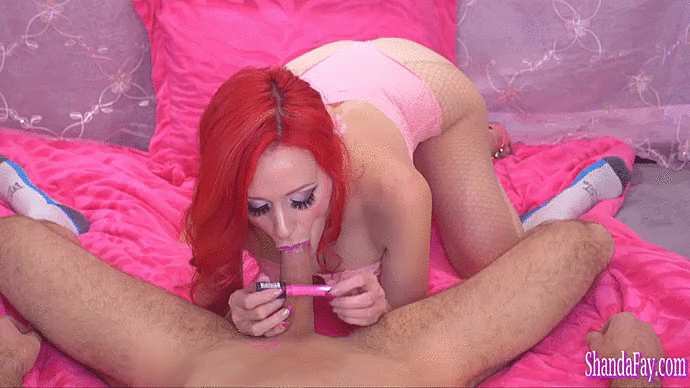 2017-03-14: New Gallery Added: Batgirls Room High Res Pictures
Here are the high resolution pictures for Batgirls room the Porn Series...a new installment is coming in April cosplay fans so stay tuned for more as Batgirls sexual experiences continue!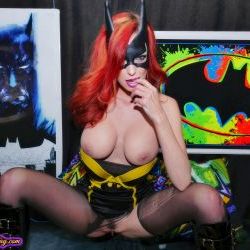 2017-03-14: New Gallery Added: Batgirls Room Pics
Here are some past high resolution photos from Batgirls room the video which you better have already watched and stroked to. Shanda loves playing in cosplay costumes for her fans.


2017-03-11: New Gallery Added: AVN & AEexpo Las Vegas
Vicky Vette was gracious to share these pictures shot in Vegas at the AVN and AEexpo shows in Vegas! Shanda had the best time ever and 2 nominations this year was a major honor for her! Seeing Vicky, the VNA girls meeting Members/fans and the red carpet where Shanda got to feel like a princess for the day....was all just so amazing maybe you will think about going down next year!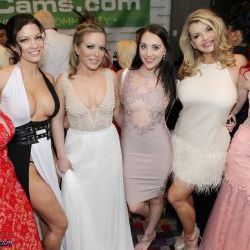 2017-03-11: New Gallery Added: AVN & AEexpo
Luckily Vicky Vette was gracious enough to share these pictures shot in Vegas at the AVN and AExpo in Las Vegas! Shanda had so much fun she loved it all! Seeing Vicky again meeting Members and the red carpet was definitely the best time! Check out the pics of everyone there are a bunch of different porn stars to see. ....maybe you will think about going next year 2018!


2017-02-23: New Video Added: AVN My Dress
Shanda went down to Vegas to the AVN awards show this past Jan 2017. With 2 nominations for Hottest MILF and Favorite Cam Girl Shanda was just very..... honored and happy to experience the AEExpo with Vicky Vette and some of the VNA girls along with some great Members that showed up from some of the VNA sites.....such a great time and not enough hours in Vegas to do it all! But Shanda didn't have a photographer down in Vegas and wanted to do a shoot in her pretty red carpet dress. A special Member sent her a very cool looking toy with many interesting features on it, which she saved for this video. Thank you Members when you send gifts she will always use them in a video to show her appreciation! Enjoy Shanda in her pretty gown she really felt like a princess and enjoy Shanda with her legs spread wide while she enjoys shoving a brand new big toy in her pussy!
Thank you for the gifts, my toy, the nominations and all the voting you guys did for a month everyday!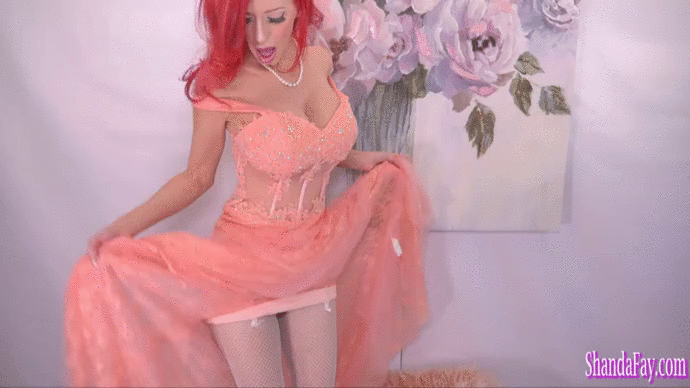 2017-01-10: New Video Added: Happy New Year Shanda Gets You Off
Its the start of another year and Shanda Fay is ready to take on the job of pleasing, teasing and getting you off all year round! To start off 2017 Shanda is stroking your your cock in her very own special way you have to see this new video! Make sure you stay tuned for BTS (behind the scenes) She will be adding this to most videos in the new year.
A  message from Shanda, Thank you Members for an amazing 2016 every year gets more exciting and better! I wish you all the best to cum for 2017 and I hope to see more of you all!
Love you Members...now go stoke it for me!

Shanda


2017-01-08: New Gallery Added: Merry Strap on Christmas
A little extra bonus for strap on fetish fans. Pictures of Shanda and her big toy she wears it like no other so bend over if you have been a naughty boy! Check out the whole video in the Pegging Collection.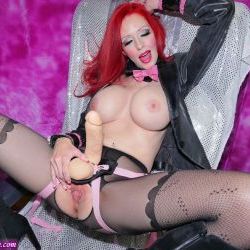 2017-01-07: New Gallery Added: Sexy Mermaid
Cosplayer Shanda is a sexy mermaid in these pics! Enjoy Members they are softcore but you can see the hardcore video in Shandas Anal Video Collection.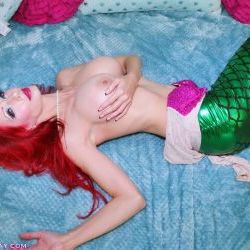 2016-12-22: New Video Added: Merry Strap On Christmas
It's a very Merry Strap on Christmas at sexy little Miss Shanda Fays house and your invited to watch the brand new video.  Shanda is all decorated up for the holiday season and she has a big strap on surprise for a very lucky man who has been good all year round well almost!!!! Are you in the kinky spirit of Christmas yet you will be watching Shanda tease you with her big toy and her pussy spread wide. No one straps it on like she does just ask the guy getting his ass banged by her!!!!
Members enjoy a nice holiday drink and Shandas gift to you. Check it out in the Pegging Video Collection.
Merry Christmas Members Shanda LOVES you ALL!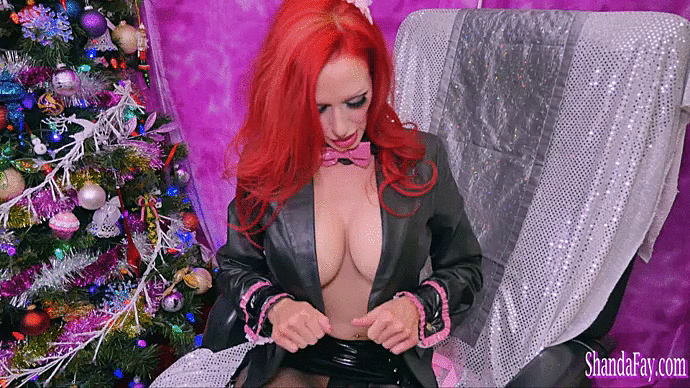 2016-12-19: You now get LaurenPhillips.com


Have you heard the news? You now get www.LaurenPhillips.com free with your membership here!  That makes 28 websites plus VNA Live and all the VNA Live Archives! Over 800,000  photos / 8,000 videos / 10,000 camshow archives! With more sites on the way! Merry Christmas from the VNA to you!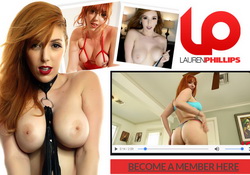 2016-12-13: New Video Added: BatGirls Ride...in the Dark of the Night
In the dark of the night Batgirl the Porn series returns in a brand new  installment to ShandaFay.com! On the side of the road she spots someone in need of a ride.  She is on her way home from a day of fighting bad guys and wants to relieve some stress. Maybe the the hitchhiker want's Batgirl to play with him too. Can you imagine Batgirl pulling up to you asking if you need a ride or maybe a blowjob! She knows how to tease him with her big boobs he knows he's so lucky right now! Batgirl is horny, hungry and wants to suck his hard cock and suck it dry of every drop of cum! She is need of some refueling after such a hard day of crime fighting!
Make sure you stay tuned for BTS and Bloopers shooting porn in the out doors can be hilarious and dangerous!
Members this video will be located in the Outdoor Video Collection.
Batgirl wishes everyone Happy Holidays and just wait for another NEW Batgirl to come in 2017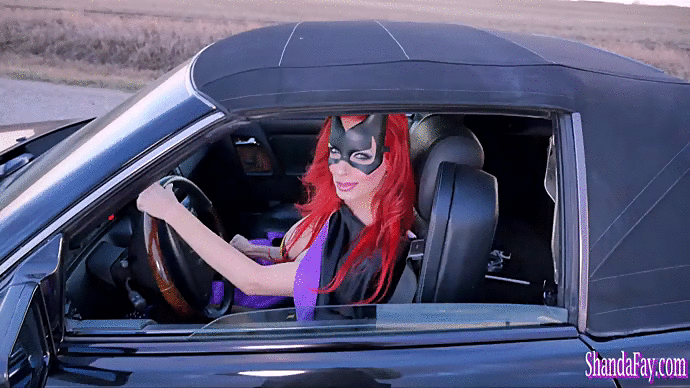 2016-11-24: New Video Added: Shanda is your Sexy Little Mermaid
Brand new video guys its a bit longer then usual so it may be a bit of a download for some!!! But its all worth it for you ASS lovers cause you know how much Shanda loves putting things up her juicy asshole! Of course she likes to do it in style so she is wearing a sexy costume......someone that Shanda gets called all the time now that her hair is red hot, the Little Mermaid Ariel. Make sure you stay tuned for bloopers and behind the scences shoot. Shanda also has so many of you wonderful dedicated fans that one of them named Howie wrote and sang a song for her!!! You can hear that also at the end playing in the background of the BTS stuff.
Shanda wants Howie to know how much she appreciates it and dedicates this video to him! We may have to use it in the website design coming soon in 2017...are you excited as much as Shanda?
Enjoy Shanda's ass Members and go watch it in the Anal Video Collection!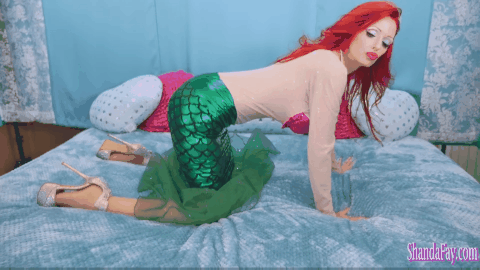 2016-10-31: New Video Added: Mistress Elvira
Happy Halloween Members! Guess who's dressed up in her best and ready to play? It's sexy Elvira Mistress of the Dark are you ready for some entertainment or is your Halloweenie ready! Elvira is showing off her new boobs for the 1st time in this brand new video. Check out all the cock sucking ball licking and fucking in this video located in the Sex Video Collection and stay tuned for some Bloopers!
Shanda wishes everyone a happy and safe Halloween!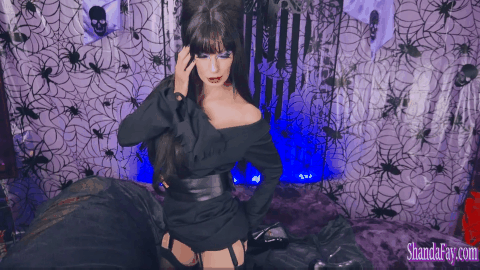 2016-10-16: KimberLeeLive.com is live


Our newest VNA site www.kimberleelive.com has launched and you get it free as a VNA member! Kimber is the baby of the VNA! She is 21, daring, adventurous and kinky! Check out her content and her weekly live shows on wednesday all included as part of your VNA package!




2016-10-14: New Gallery Added: Bye to my 34DDs
Some high res pics of Shandas last shoot before surgery! She has new boobies as of Aug23rd. Just an update the new boobs are doing great and Shanda is back to shooting and making great content for her lovers here on ShandaFay.com great things are coming soon stay tuned!!! This set is located in the Sexy Album!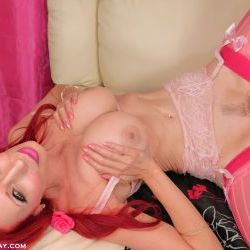 2016-09-21: New Video Added: Bye to Shandas 34 DDs
YAY finally Shanda is back with an update for her Members!
Its been a month since she went in for surgery to enhance her boobs just a bit more. Shanda wanted to thank her Members for hanging in with her during the recovery. Just wait for the 1st come back video when she shows you all first in a special video to come when she is healed up.
For now Shanda shot some videos prior going in so this video was dedicated to her 34 DD's and the last time you will see her playing with a cock inbetween them at the size! Enjoy her riding and squeezing her big bbobs around a hard cock....pretend its yours!
This video is located in the Blowjobs Handjobs Boobjobs Video Collection...so go stroke it!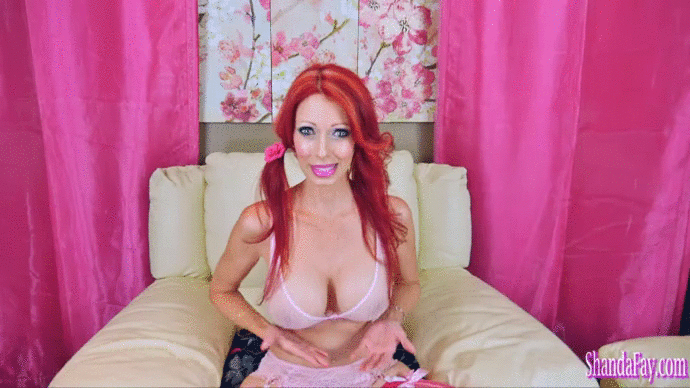 2016-08-11: New Video Added: Dirty on the Prairies
Shanda was storm chashing on the Great Prairies in this vid. She was blowing harder then any storm could.  She was seriously caught in a big storm just before it hit she got a mouth full of cum while she stuff her pussy. Members this vid was outside and it was very windy but Shanda wanted to shoot this so bare with the wind noise in the audio. Storm Chasers are gonna like this vid. Check it out in the Outdoor Video Collection.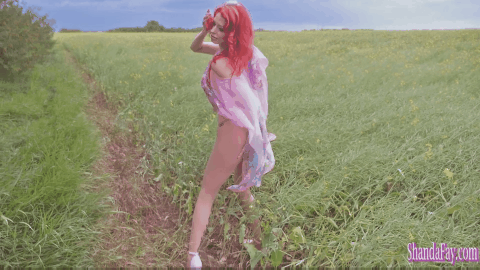 2016-08-08: New Gallery Added: AFter the car show high res pics
Heres some high res pics of Shanda in her sexy vintage dress. Shanda only does smoking for fetish vids so enjoy this rare occasion! The actual car show pics are coming when Shanda is back from holidays in 2 weeks.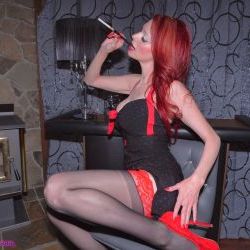 2016-08-08: New Gallery Added: After the car show Screencaps
Shanda thought you might like some screen caps of this video with her fuck machine. It was her hot rod for the night. make sure you see the video also.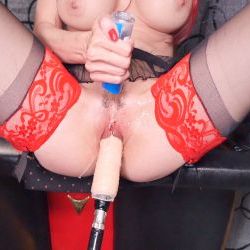 2016-08-06: New Gallery Added: Gold Rush Tribute
Shanda received a very pretty piece of gold jewelry so she decided this was the perfect time to do her Gold Rush Tribute to Parker and his Grandpa. One of Shandas fav shows! It was a hard year for the guys and she wanted to show her love and appreciation for the work they do! Keep up boys we love our gold!!! Make sure you also check out the video!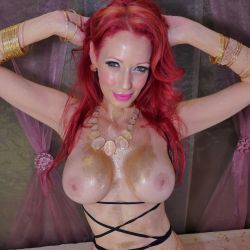 2016-08-05: Bonus Update Penny Pax Live
This week's update is over 100 Penny Pax videos and 5000 photos! Check it out! She just joined the VNA so now you get her member's area free as a member of my site! She will be doing camshows once a week for you as well! Just go to my member's area "bonus sites" and click through to her site! Let me know what you think!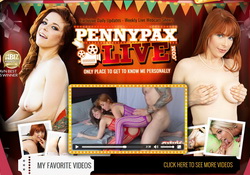 2016-07-28: New Video Added: Gold Rush Tribute
Shanda wanted to do a special video and dedicate it to those hard working men on the Gold Rush TV series. They lost a very special person over the last season and it touched her deeply! So in hopes Parker gets to this video one day and enjoy it Shanda is thinking of you! Put your glasses on boys......Shanda is all blinged in GOLD and her tight cute sexy little lingerie, her hair glows like its on fire! She's feeling sexier then ever and wet you have to see how much she came in this video get your cock ready! Make sure you stay tuned for Bloopers too at the end! Enjoy Members and to all your hard working Men Thank You for all your heart and soul put into some of the hardest jobs in the world, Shanda loves you!!!!
Members this video is located in the Experimenting and Candid Video Collection


2016-07-11: New Video Added: Dirty Romantic
Sexy lingerie and a little romance is what every girl wants but guys they just want a blow job! LOL So Shanda is here to make that request happen. She wanted to surprise you with a little romance tonight and make you feel special cause you work so hard you deserve to feel appreciated. All's you have to do is sit back and Shanda will take care of you POV style! Go give her your hot load of cum she wants it. WATCH the BTS at the end and bloopers!
Members this video is located in the Blowjobs Handjobs Boobjobs Video Collection.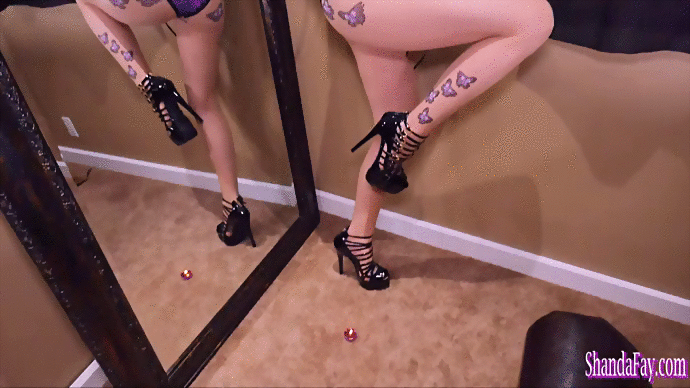 2016-06-26: New Video Added: After the Hot Rod show
You know what happens after Shanda has been around beautiful sexy powerful hot rods for a night, right?  Can you say wet, horny and fuckable! Well someone slipped Shanda his number so after the car show she decided to light a cigarette then give him a call and tell him how nice his ride was. They started flirting right away and Shanda was so wet she had to play with her pussy. Her fuck machine was her perfect hot rod. While still on the phone he got to listen to her wet pussy getting banged and stuffed so deep Shanda SQUIRTED lots like never ever before! This video is for those who enjoy smoking fetish and squirting fetishes. Make sure you watch the Behind the Scenes after the video. You can see her squirting from a different angle in black/white plus a couple bloopers. This is located in the Erotic Stories Video Collection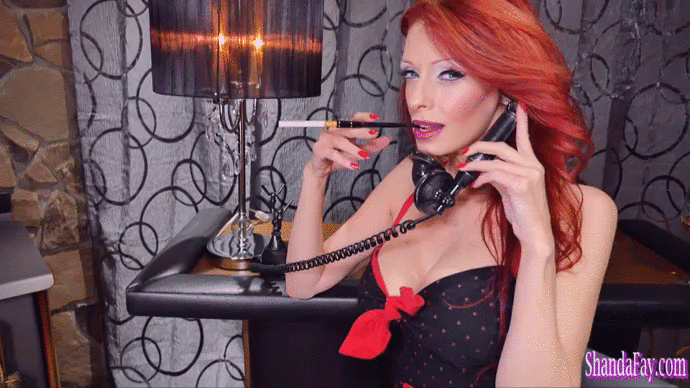 2016-06-25: Now you get Rebekah Dee too!


New Member Benefit! Happy to say RebekahDee.com is now a free bonus site in the VNA! Rebekah is a naughty British girl who does live shows with us here. She's is very popular in the camshow rooms (voted #1 in May and June). You now get her site 100% free with membership. Make sure you go meet her online and check out her free videos. Enter her site throught the front door using your VNA password or just jump to it from the Bonus Sites Page inside the members area! Enjoy!